Click here to see the content below.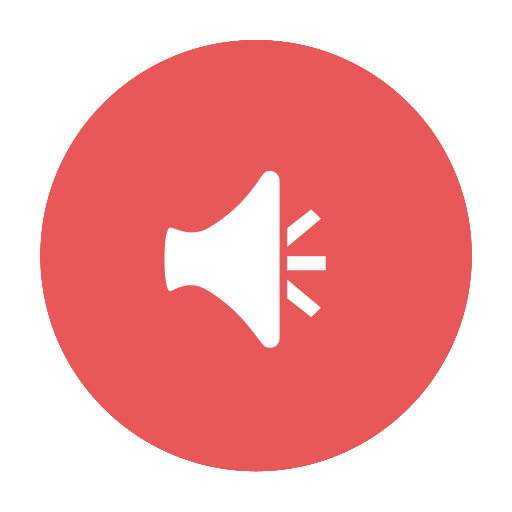 X
Wayne County School System
PLEASE READ THE FOLLOWING INFORMATION CAREFULLY (scroll through to bottom):
The Wayne County School Board has released facility rental opportunities beginning June 2, 2021. Updates are provided regarding use of facilities and COVID-19 remediation/sanitizing costs. If you have any questions, you may contact Facilitron directly at support@facilitron.com or by calling 1-800-272-2962 Ext 1. Sincerely, Wayne County School System
Wayne County School System Important Information Regarding COVID-19 and The Use of School District Facilities
The following additional protocols are effective immediately for all groups using WCSS facilities due to Centers for Disease Control & Prevention (CDC) and State of Georgia guidelines:
*All individuals attending the event shall not be exhibiting any symptoms of COVID-19 and must wear a cloth face covering at all times on School District property. The renter shall make an adequate supply of 60% or greater alcohol-based hand sanitizer available upon entry.
*All individuals attending the group's function must sign in upon entering the facility and provide their full name, address, phone number and email address. *Appropriate social distancing must be practiced. Each facility/space may require capacity limitations.
*The gathering must adhere to social distancing protocols of 3-6ft separation at all times.
*There will be an additional COVID-19 Supply charge per event and per space for cleaning.
*The group must agree to notify the School District immediately if an individual who attended a gathering at a facility has tested positive for COVID-19.
*The rental of school system facilities will be at the discretion of the Wayne County School System Administration.
* Approval of reservation is subject to the availability of custodial and other essential staff to manage all facets related to the rental of the facility.
*Please note that facility usage may be suspended at any time based upon new developments in relation to COVID-19.
*Please note that if a participant tests POSITIVE that the Organization may incur additional costs for cleaning according to CDC Guidelines.
Wayne County School System Facility Rental Waiver, Release, and Assumption of Risk Form
As the renter I assume any and all risks associated with renting the facility spaces on the campus. When on facility property, I will abide by all School District rules and regulations, Georgia Department of Health and CDC Guidelines for the protection of others and myself. I specifically assume all risks and hazards associated with renting the facility including but not limited to, the risks associated with the novel COVID-19 virus.
I understand that as a renter, my area of occupancy along with the group I am bringing in to utilize the space may contract COVID-19, and other viruses and diseases, during my rental agreement. Although the children and adults may practice reasonably accepted standards upon entering the facility, that precaution is not nearly adequate to prevent the spread of COVID -19 given, among other things, the relatively long incubation period, and the fact that many infected persons are asymptomatic.
I understand and voluntarily assume the risk that myself or any one that utilizes the rental space I have agreed to use may acquire COVID-19, and that COVID-19 may subsequently be transmitted from my participants to me, my family, and members of my household.
I certify that I am in good health, have no fever, and have no current issues that make it unsafe for my participants or staff to utilize the rental space. I will notify the school and suspend any rental agreement if I or my staff or participants develop a fever, illness, or tests positive for COVID-19.
To the fullest extent permitted by law, I hereby agree to waive, release, and discharge any and all claims, causes of action, damages, and rights of any kind against the school, the school district, its insurers, the district's governing board, and all of their respective employees, agents, representatives, and volunteers (the "Released Parties") arising from or relating in any way to any damage, injury, trauma, illness, loss, unwanted contact, harassment, disability, dismemberment, or death that may occur to me, staff, participants or my household members-whatever the cause-due to my rental participation at the school. This includes, without limitation, any claim arising from the negligence of the Released Parties.
I further agree not to sue the Released Parties, and to defend and indemnify the Released Parties for all claims, damages, losses, or expenses, including attorneys' fees, if a suit is filed concerning an injury, illness, or death to me, my child, or my household members resulting from renting a facility space.
Listed below are the Covid-19 Cleaning Costs for cleaning the areas designated by the Wayne County School System as areas that can be rented by the public.
1. All classrooms- $75.00
2. Library- $85.00
3. Small Conference Room- $75.00
4. Conference Center- $85.00
5. Small Cafeteria- $85.00
Medium Cafeteria- $95.00
Large Cafeteria- $105.00
6. Auditorium- $250.00
7. Football Stadium - $250.00
8. Baseball Field- $175.00
9. Soccer Field- $175.00
10. Track Field- $175.00
11. Basketball Gym- $185.00
For more information, please see the link below:
For more info
:
Click here.